Elevate Your Business Comfort with Comprehensive Commercial Services in Joplin
While you're busy ensuring that your business runs like a well-oiled machine, let us take the load off your shoulders regarding your commercial heating, ventilation, air conditioning, and refrigeration needs. 1st Choice Heating, Air, and Refrigeration offers a full spectrum of commercial services in the Joplin area that guarantee comfort, efficiency, and reliability. Our range of offerings will have you worry less about your heating and cooling and leave you more time to worry about your business.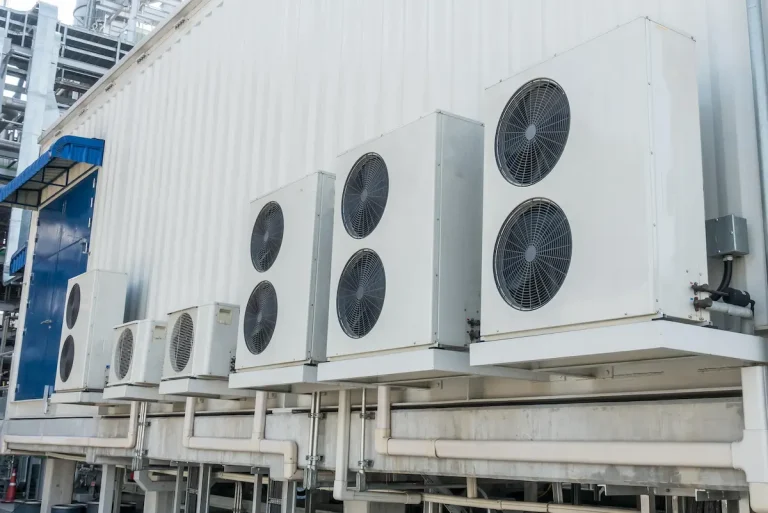 Commercial HVAC Installation: The Backbone of Business Comfort
In the modern business environment, a robust and reliable HVAC system isn't a luxury; it's a necessity. Whether you're running a bustling office or a high-traffic retail outlet, proper climate control is essential for your employees' productivity and customer satisfaction. Our expert HVAC installation services provide you with state-of-the-art systems tailored to fit your specific needs. Our team ensures that every installation is seamless, minimally invasive, and executed with the utmost precision.
WHY CHOOSE 1ST CHOICE HEATING, AIR, AND REFRIGERATION'S COMMERCIAL HVAC INSTALLATION FOR JOPLIN BASED BUSINESS?
Energy-efficient solutions

Customized configurations

Speedy and hassle-free installation process
HVAC Maintenance: The Key to Longevity
Just like your business needs regular check-ups through audits and evaluations, your HVAC system needs periodic maintenance to operate efficiently. Skipping out on this crucial aspect can result in higher energy costs, lower efficiency, and more frequent breakdowns. Our HVAC maintenance services ensure your systems are in peak condition all year round.
Benefits of Regular Maintenance
Enhanced system performance

Lower energy bills

Extended lifespan of HVAC equipment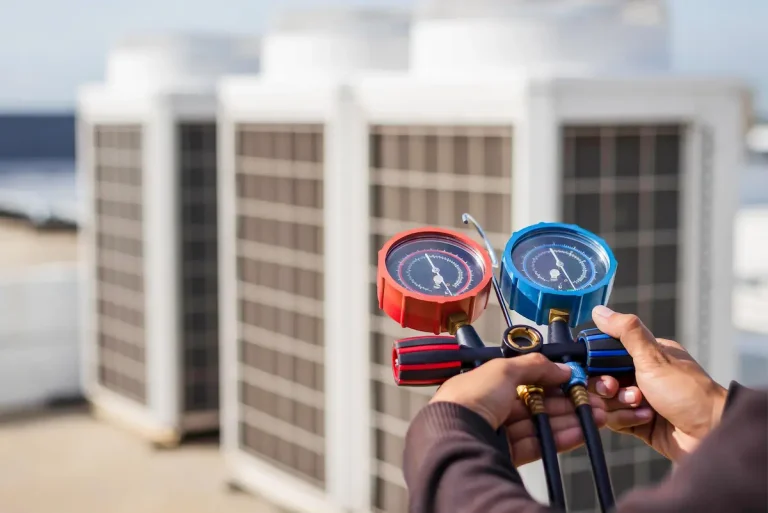 Commercial Refrigeration: Keeping Your Cool Where It Counts
If your business involves perishable goods, the importance of a reliable refrigeration system can't be overstated. From walk-in freezers to display refrigerators, our commercial refrigeration services ensure that your business never has to experience the discomfort and potential loss associated with malfunctioning cooling systems.
What Sets Our Commercial Services Apart?
Highly specialized technicians

Emergency response services

Comprehensive range of refrigeration solutions
New Construction Services: Building Comfort from the Ground Up
Are you in the process of erecting a new commercial building or expanding an existing one? Our new construction services offer Joplin businesses complete HVAC and refrigeration solutions from the blueprint stage. We collaborate closely with architects and contractors to design and implement efficient and sustainable systems.
Why Opt for Our New Construction Services?
Seamless integration with your building design

Future-proof systems for long-term savings

Compliance with all local and federal regulations
The Importance of Choosing Professionals for Your Commercial HVAC and Refrigeration Needs
When it comes to commercial operations, the stakes are significantly higher than in a residential setting. A malfunctioning HVAC system or a failed refrigeration unit can affect your business operations and lead to loss of revenue and customer trust. That's why choosing professionals for your commercial HVAC and refrigeration needs is not just recommended—it's essential.
Why Go Professional? Here Are Some Compelling Reasons:
Expertise and Skillset: Commercial systems are often more complex and nuanced than residential ones. Professionals have the expertise and skills to handle these intricacies, ensuring your systems are installed, maintained, and repaired to the highest industry standards.


Reliability: Time is money in the business world. Professional service providers understand the importance of prompt and efficient service. By choosing experts, you can expect timely interventions, minimizing downtime and disruption to your business operations.


Safety: Commercial HVAC and refrigeration systems must comply with various safety regulations and guidelines. A professional service ensures these requirements are meticulously met, reducing safety risks to your staff and customers.


Cost-Efficiency Over Time: Although hiring a professional service is more expensive upfront, the long-term benefits outweigh the initial costs. Properly installed and maintained commercial systems are more efficient, resulting in lower utility bills and fewer expensive repairs down the line.


Custom Solutions: Every business is unique and requires specialized solutions to meet its needs. Professionals offer tailor-made services to suit your business model, including HVAC installation, regular maintenance, or commercial refrigeration services.


Peace of Mind: Knowing that your commercial systems are in the hands of experts gives you the peace of mind to focus on what you do best—running your business. Professionals take care of everything from diagnosing problems to offering solutions, ensuring your operations run smoothly.
By entrusting your commercial HVAC and refrigeration needs to professionals, you are investing in your business's long-term comfort, safety, and success. It's not just about keeping your environment comfortable; it's about creating an atmosphere where employees and customers can thrive. Therefore, when choosing services for your commercial needs, going professional is your smartest choice.
Your Comfort is Our Business
In the world of commercial operations, every detail counts. From the ambient temperature of your retail floor to the crisp coolness of your storage units, the right environment can make or break your business. That's why we take your comfort seriously at 1st Choice Heating, Air, and Refrigeration. With our comprehensive range of commercial HVAC services in the Joplin area, we offer you peace of mind, knowing that you're always in capable and reliable hands.
Ready to Take the Next Step? Contact Us Today!
Don't let your business suffer due to subpar HVAC and refrigeration systems. Choose 1st Choice Heating, Air, and Refrigeration for services that are as dependable as efficient. Feel free to contact us to discuss your specific needs and find out how we can elevate your business to new heights of comfort and efficiency.
Contact 1st Choice Heating, Air, and Refrigeration today and choose superior commercial comfort!
By submitting you agree to be contacted by SMS, phone, or e-mail. Rates may apply. You can opt-out at any time