Heating and Air Joplin: Your Ultimate Choice for HVAC Services in the Joplin Area
1st Choice Heating, Air, and Refrigeration is the comprehensive solution for all your HVAC needs in Joplin. We are committed to keeping you comfortable throughout the year with a wide array of services ranging from residential to commercial HVAC services, refrigeration, and water heaters.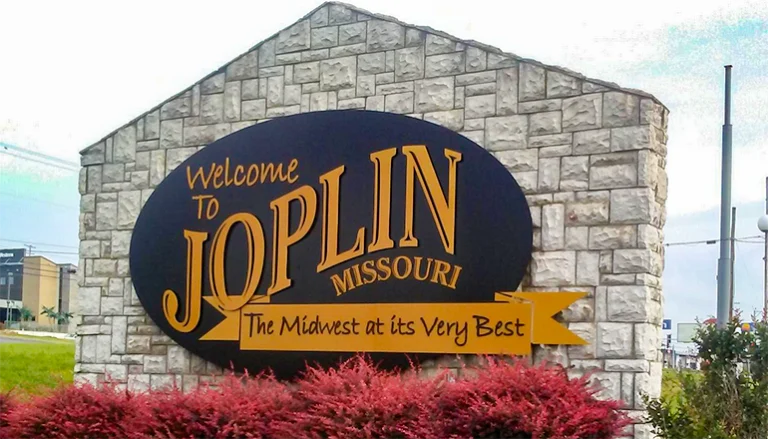 Comprehensive HVAC Services: Comfort You Can Count On
When it comes to heating and air, Joplin residents deserve the best, and that's exactly what 1st Choice Heating, Air, and Refrigeration delivers. We offer a complete suite of HVAC services, including:

Furnace and Air Conditioning Installations

Repairs and Replacements

Routine Maintenance

System Tune-ups

Heat Pumps

Ductless AC
With top-notch workmanship, prompt service, and reliable results, we have earned the trust of homeowners across Joplin.
Commercial HVAC Services: Keeping Your Business Up and Running
Running a business is hard enough without worrying about HVAC issues. That's why we offer specialized commercial HVAC services to keep your operations smooth and your customers comfortable. We have you covered, from commercial air conditioning and heating solutions to refrigeration for restaurants, offices, and retail spaces.
Water Heaters: Hot Water When You Need It
A faulty water heater can disrupt your daily life. Whether you want to install a new system or need repair services, we've got you covered. Our team specializes in water heater installations and maintenance, guaranteeing an uninterrupted hot water supply.
Our Professional Team of Technicians: The Heart of Our Business
In any service-oriented industry, the people are the true differentiators. Our professional technicians embody this principle at 1st Choice Heating, Air, and Refrigeration. These are the experts who not only make sure your HVAC systems are in top-notch condition but also ensure that every interaction is a pleasant experience.
Certified and Highly Trained
The backbone of our reliable services, our technicians are rigorously trained and hold certifications that testify to their skills. They undergo regular training to keep up with the evolving technologies and practices in the HVAC industry. This commitment to ongoing education ensures you always get the latest and most effective solutions.

Customer-Centric Approach
Professionalism isn't just about technical expertise; it's also about the human touch. Our technicians understand this, approaching every job with a customer-centric mindset. From clearly explaining the issue to suggesting the most cost-effective solutions, they aim to make the entire process transparent and comfortable for you.
It's one thing to read about our exceptional team, but it's another to experience their professionalism and expertise firsthand. If you're in Joplin and need heating, air, or refrigeration services, don't hesitate to contact 1st Choice Heating, Air, and Refrigeration today!
The Distinct Advantages of Opting for 1st Choice Heating, Air and Refrigeration
When it comes to HVAC services, every homeowner or business proprietor seeks a reliable partner—one that doesn't just promise but delivers. In the domain of heating and air in Joplin, the decision to go with 1st Choice Heating, Air, and Refrigeration yields many benefits beyond simple service provision. Here are a few compelling reasons to make this choice:
Speed and Efficiency:
In the world of HVAC, time is often of the essence. Prompt attention is paramount, whether it's a broken furnace in winter or a malfunctioning AC unit in summer. At 1st Choice, rapid and efficient service is a cornerstone principle.


Comprehensive Suite of Services:
1st Choice Heating, Air, and Refrigeration isn't just about heating and cooling. The service palette includes commercial HVAC solutions, refrigeration services, and water heater installations. This all-encompassing approach means customers can rely on one provider for multiple needs, streamlining processes and enhancing trust.


Fair and Transparent Pricing:
Costs can often be a concern for customers seeking HVAC services. Recognizing this, 1st Choice ensures that pricing is competitive and transparent—no hidden costs, no last-minute add-ons—just honest pricing for top-notch services.
Make 1st Choice Your First Choice in Joplin
While we can write volumes about the merits of our services and team, the most compelling evidence comes from experiencing it yourself. It's time for you to join our community of satisfied customers. Regardless of season, let's make your home the epitome of comfort and efficiency.
Don't let HVAC troubles get you down. Contact 1st Choice Heating, Air, and Refrigeration and discover why we're the top-rated choice for HVAC in Joplin. Call us today!
By submitting you agree to be contacted by SMS, phone, or e-mail. Rates may apply. You can opt-out at any time