1st Choice Heating and Air: Springfield, MO's Premier Home and Commercial HVAC Service
Springfield residents deserve only the best when keeping their home or business comfortably climate-controlled. That's why 1st Choice Heating and Air stands out as Springfield, MO's top home and commercial HVAC service. With our seasoned team of professionals, state-of-the-art equipment, and unparalleled commitment to excellence, you can trust us to keep you cool in the summer and warm in the winter.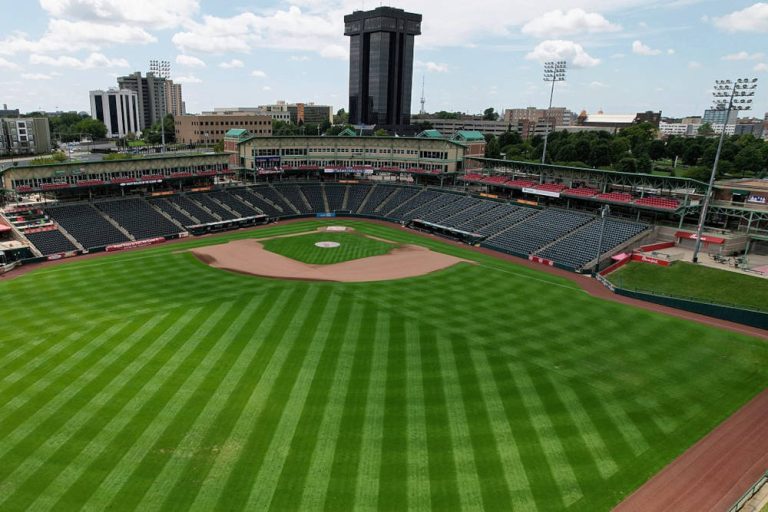 Why Choose 1st Choice Heating and Air for Your HVAC Needs?
For many Springfield, MO residents, picking the right HVAC service isn't just about technical expertise—it's about trust, reliability, and genuine care for the well-being of your home or business. Here's why 1st Choice Heating and Air stands head and shoulders above the competition:
Seasoned Expertise: Our technicians aren't just certified; they come with years of hands-on experience, ensuring they're adept at handling common HVAC challenges and rare, complex issues. We invest in regular training, ensuring our team stays updated with the latest HVAC technologies and methodologies.
Transparent Pricing: We believe in honesty and integrity in all our dealings. Before we commence work, we'll provide a clear breakdown of costs, ensuring no hidden fees or unpleasant surprises once the job is done.
Customized Solutions: Every home and business is unique, with its own set of challenges and needs. We don't believe in a one-size-fits-all approach. Instead, we work closely with our clients to provide HVAC solutions tailored to their requirements.
Environmentally Conscious: In a world where sustainability matters, we are committed to recommending and installing HVAC systems that are both energy-efficient and environmentally friendly. We aim to reduce your carbon footprint while ensuring optimum comfort.
Customer-Centric Approach: For us, the job isn't done when the system is fixed. We take the time to answer any questions, offer advice on maintaining your system, and ensure you're thoroughly satisfied with our service. This dedication to our customers has garnered us numerous repeat clients and glowing testimonials.
Top-Quality Equipment: We don't compromise on quality. When you hire 1st Choice Heating and Air, you can be assured that we use only the best equipment and parts, ensuring durability and long-lasting performance.
With top-notch workmanship, prompt service, and reliable results, we have earned the trust of homeowners across Joplin.
Home HVAC Solutions
Installations: Need a new HVAC system? Our team can seamlessly integrate the latest and most efficient models into your home. We've got you covered from furnaces, air conditioners, heat pumps, and ductless AC.
Repairs: Whether it's a minor issue or a major breakdown [ac repair], we'll diagnose and solve the problem quickly.
Maintenance: Regular check-ups [furnace maintenance] can extend the life of your system and ensure its efficiency. With our maintenance plans, you can rest easy knowing that your HVAC system is in top-notch condition.
Commercial HVAC Solutions
Installation: Starting from the initial consultation, our experts will work closely with you to determine the best HVAC system for your commercial space. We ensure seamless and efficient installation tailored to your business's requirements using cutting-edge technology and equipment.

Refrigeration Repair: We recognize the essential role that refrigeration systems play in many businesses. From restaurants to retail stores, any downtime can have significant implications. Our technicians are trained to diagnose and address issues swiftly, ensuring your refrigeration system is back up and running with minimal disruption.

Service: Regular service is the backbone of a well-functioning commercial HVAC system. Our comprehensive service packages are designed to identify potential issues before they become major problems, ensuring consistent climate control and optimum system longevity.

New Construction: Building a new facility in Springfield, MO? Partner with us from the ground up. We offer bespoke HVAC solutions for new constructions, ensuring the system is integrated seamlessly from the onset, providing efficient and cost-effective climate control.
Water Heaters
Whether you're interested in traditional tank-based systems or the latest tankless water heaters, our team can provide a seamless installation, diagnose and rectify common and complex repairs, and maintain your water heater, ensuring consistent and efficient access to hot water whenever needed.
Why Springfield, MO Trusts 1st Choice Heating and Air
Springfield isn't just a service area for us; it's a community we are proud to be a part of. We've been serving Springfield residents for years, understanding the specific climatic needs and challenges that come with Missouri's unpredictable weather. Our deep knowledge of local conditions means we're uniquely equipped to offer Springfield the home and commercial HVAC service it deserves.
Commitment to Sustainability
At 1st Choice Heating and Air, we understand the importance of sustainable practices. That's why we're always looking for eco-friendly solutions. From recommending energy-efficient HVAC systems to ensuring our installations minimize environmental impact, we're committed to a greener Springfield.
Ready to Experience the Best in Home and Commercial HVAC Service?
Don't leave your comfort to chance. Choose the team that Springfield trusts. Whether you're a homeowner needing a quick repair or a business seeking comprehensive HVAC solutions, 1st Choice Heating and Air is ready to serve.
Contact us today and discover the difference between partnering with Springfield, MO's HVAC experts.
By submitting you agree to be contacted by SMS, phone, or e-mail. Rates may apply. You can opt-out at any time