Water Heater Installation in Joplin: Turning Up the Heat on Home Comfort
Who enjoys a cold shower on a winter morning? No one, that's who! So, if your water heater has been acting up, or if it's time to upgrade, 1st Choice Heating, Air and Refrigeration is the one to call. We know how stressful it can be to have no hot water running through your home, so we prioritize getting to you as quickly as possible and repairing or replacing your water heater.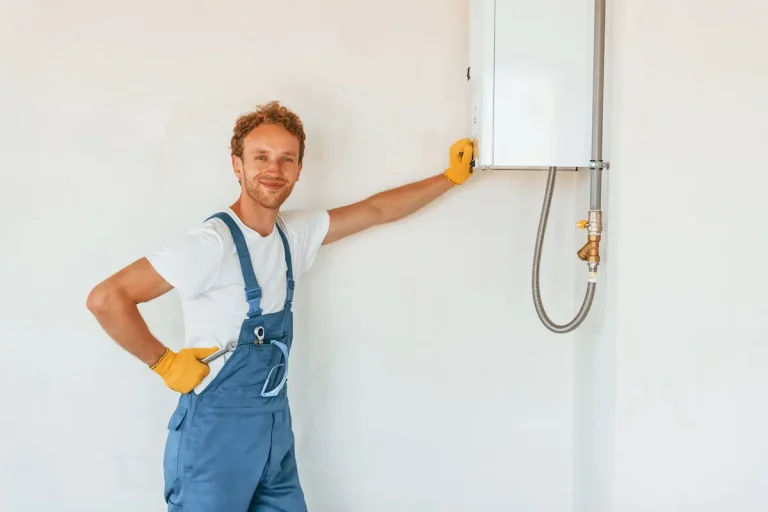 When is it Time for a New Water Heater?
You don't have to wait for a water heater to break down to replace it completely. Some signs indicating it may be time for a new water heater include:
Inconsistent water temperature

Leaks around the water heater

Strange noises coming from the unit

Increased energy or water bills

 
If you notice any of these signs, it's a good idea to start considering Water Heater Installation in your Joplin home or business building.
Types of Water Heaters: Choose Wisely
Water heaters come in various shapes, sizes, and types. Knowing the differences can help homeowners make an informed decision. The most common types are:
Tankless Water Heaters

Traditional Tank Water Heaters

Heat Pump Water Heaters
Each has pros and cons, from energy efficiency to upfront costs, so take the time to understand which will suit your needs best. Or talk to one of our professionals who can go over your choices with you.
Choosing 1st Choice Heating, Air, and Refrigeration for your Water Heater Installation in Joplin is a decision you won't regret. Here's why:
Expertise: Our team of certified technicians brings years of experience, ensuring that each installation is executed to the highest industry standards.


Quality Assurance: We use only the best, most reliable water heater units on the market. This ensures durability and optimal performance, translating to long-term savings on maintenance and energy costs for you.


Transparent Pricing: Nobody likes financial surprises, especially during home improvement projects. With our upfront, transparent pricing model, you'll know exactly what you're paying for without any hidden charges.


Customer Service: We prioritize customer satisfaction. From the moment you contact us, you'll receive top-notch service. Our team is always available to answer questions, provide maintenance tips, and ensure you're completely satisfied with your new installation.


Flexible Scheduling: We understand that your time is valuable. Our flexible scheduling options aim to disrupt your daily routine as little as possible, making the installation process smooth and hassle-free.
The Next Step: Turn up the Heat
Are you ready to level your home comfort with a new water heater? Don't get left out in the cold; act now to ensure a cozy, warm home all year round. For all your Water Heater Installation needs in Joplin, contact 1st Choice Heating, Air, and Refrigeration today!
Don't let discomfort dictate your life. Make that call now and rest easy knowing your water heater installation is in trusted hands.
By submitting you agree to be contacted by SMS, phone, or e-mail. Rates may apply. You can opt-out at any time