The Secret to a Cozy Winter: Professional Furnace Service in Joplin
Winter is the season of comfort and joy, but it can quickly turn uncomfortable if your furnace decides to take a vacation. When the cold bites, you want your furnace to bite back. To keep your furnace running in tip-top shape, we provide professional maintenance service for all makes of furnace systems. We want you to feel warm and toasty in your home, and a properly maintained system will get you there.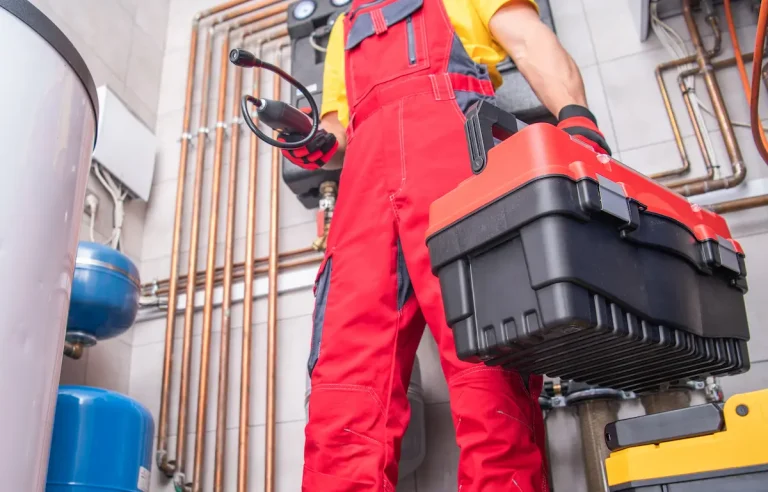 Why Furnace Maintenance Is a Must-Have
Neglecting furnace service is like neglecting a vehicle; it might run fine for a while, but eventually, it will break down, often at the most inconvenient time. Regular maintenance prevents sudden malfunctions, ensures energy efficiency, and extends the lifespan of your furnace. Keep the warmth coming all winter; don't skip the furnace service!
The Perks of a Regularly Maintained Furnace
Many homeowners underestimate the value of a well-maintained furnace, often realizing its importance only when it's too late. Keeping your furnace in optimal condition has many benefits beyond just preventing an untimely breakdown. Here are some of the most compelling advantages:
Consistency: A well-maintained furnace offers steady, reliable heating.

 

Efficiency: Regular tune-ups help your furnace run at peak efficiency, saving you money on energy bills.

 
Longevity: Routine checks can prolong the lifespan of your furnace, giving you more years of cozy comfort.

 
Safety: Maintenance helps prevent safety hazards like gas leaks and carbon monoxide buildup.

 
Peace of Mind: Knowing your furnace is in top shape lets you enjoy winter without heating hiccups.
What Happens During a Maintenance Appointment
When you book with us, you may wonder what the process looks like. While it may vary between homes, we always follow a diligent checklist to inspect every aspect of your furnace to ensure it's running smoothly. 
Inspection: Technicians start by thoroughly inspecting your system for any issues.
Cleaning: Dust and debris are removed to allow the furnace to breathe and operate efficiently.
Tune-up: Minor adjustments are made to improve performance and prevent future issues.
Safety Check: Critical components like the gas valve, flame sensor, and venting are checked for safety compliance.
Report: Finally, a detailed report is given to the homeowner, explaining the work performed and any recommendations for additional repairs or improvements. If we find anything alarming or something that needs your attention immediately, we bring it up so we can take the necessary steps to fix it. 
Choose 1st Choice HVAC for Top-Notch Furnace Service in Joplin
When it comes to Furnace Services in Joplin, you can't go wrong with 1st Choice Heating, Air, and Refrigeration. This is the go-to choice for all your furnace maintenance needs and offers a perfect blend of skill, professionalism, and customer satisfaction. A well-maintained furnace performs better and saves you money in the long run. Don't wait for winter to wreak havoc; schedule your furnace maintenance today and ensure you and your family stay warm and cozy all season.
By submitting you agree to be contacted by SMS, phone, or e-mail. Rates may apply. You can opt-out at any time